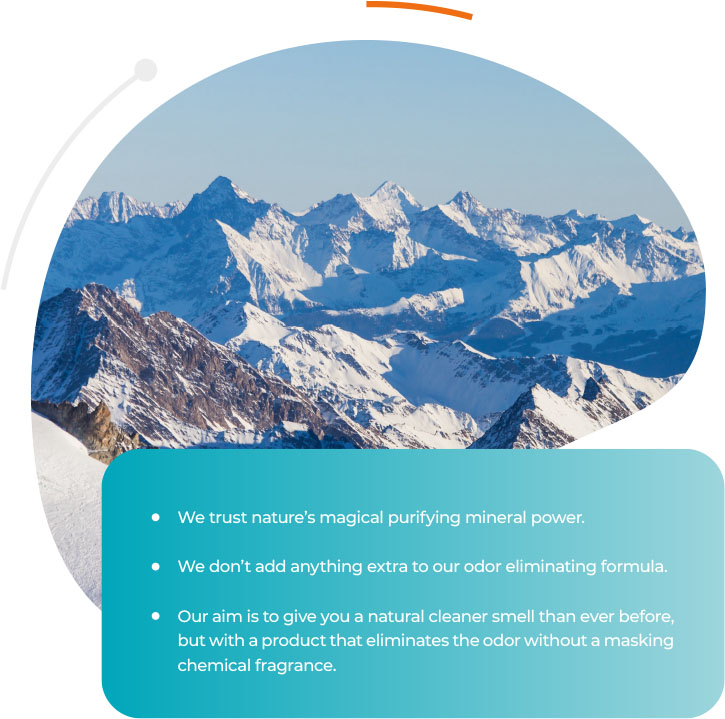 Nature's Filters Defeating Natural Odors
We all know well that natural process creates the crystalline mineral waters of the French Alps.
The water starts as snow and rain that then travels slowly through layer upon layer of glacial rocks until it becomes clear and purified.
These glacial rocks contain an abundance of mineral elements which give the water everything it needs on its journey to freshness. That means there is never any need to add anything else to enhance the water's quality and excellence.
Inspired by this natural phenomenon, our scientists, after decades of research, have taken inspiration from the dynamic elements at play in nature's purification process.
Then we applied the same procedure to our deodorizing products. In fact, that 'dynamic element' is where we took our name from! Using our patented mineral formula, our spray naturally improves your home's ecosystem by decomposing odor molecules.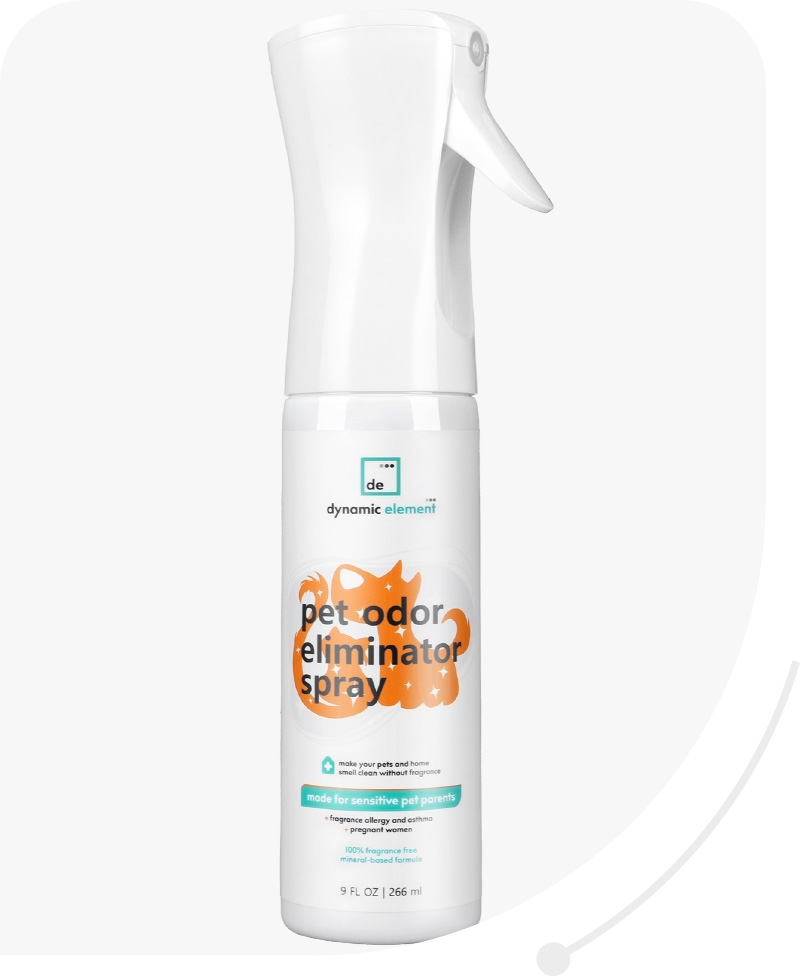 Make your pets and home smell clean without chemical fragrance
Excellent Odor Removal – great odor elimination and what causes it
No Heavy Perfumes – totally exempt from heavy perfumes to cover bad odors
Prevention from Recurring – it not only removes odors, moreover, it will prevent it from recurring
Premium Spray Experience – our bottle comes with a unique aerosol no drip applicator design
Co nas wyróżnia?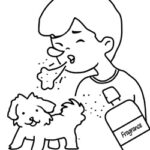 Fragrance-free
Relief for sensitive pet parents who have allergies and are asthmatic to pungent fragrances, especially pregnant women
Protect pet's sensitive sense of smell*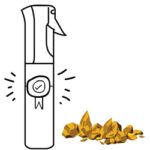 Patented Mineral Formula
None-enzymatic solution
No perfume to mask bad odor
Our patented mineral-based formula naturally improves your pet's ecosystem by decomposing odor molecules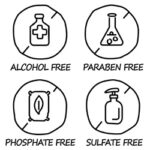 Free of
Alcohol-free, phosphates-free, sulfate-free, paraben-free
Certified no oral toxicity
Certified no skin irritation
Ultimately safe to use on your furry friends and home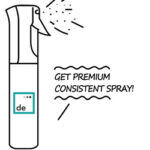 Premium Spray Experience
Airless and ergonomic bottle design
Premium continent spray experience
Forget forever the annoying spray experience like trigger stuck back and forth and end up with liquid leaking on your hands
*Pets are 10,000 times more sensitive than human are to chemical fragrances.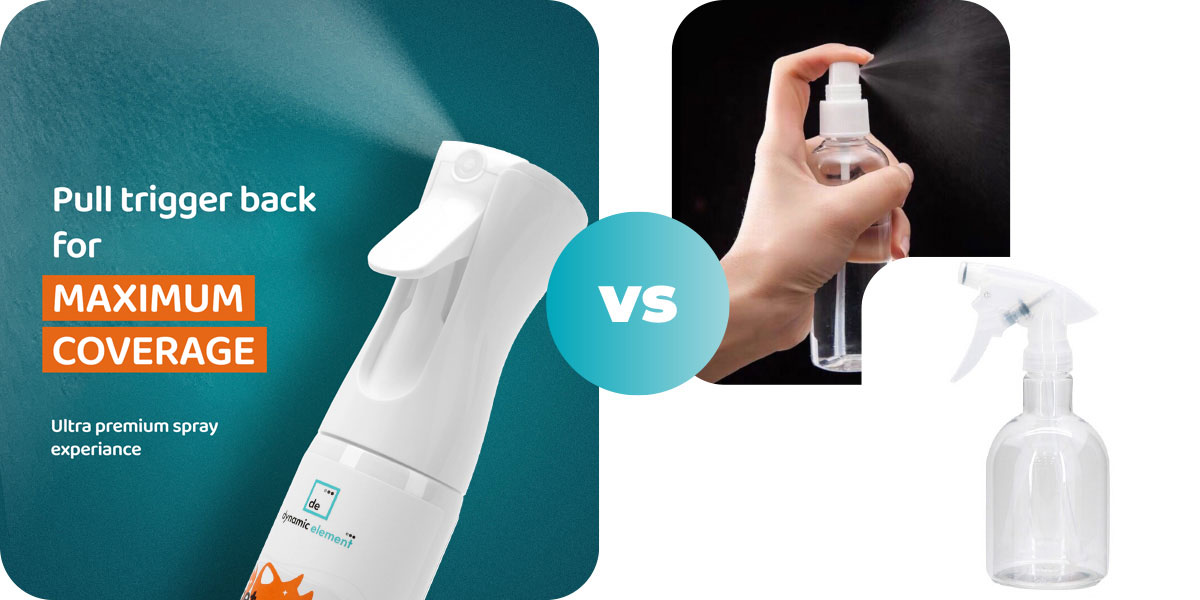 For Pets
Safe to use directly on pets. No oral toxicity. No skin irritation.

For Surfaces
Safe to use on carpet, tile, wood floors, litter box, fabric couch, and many more.